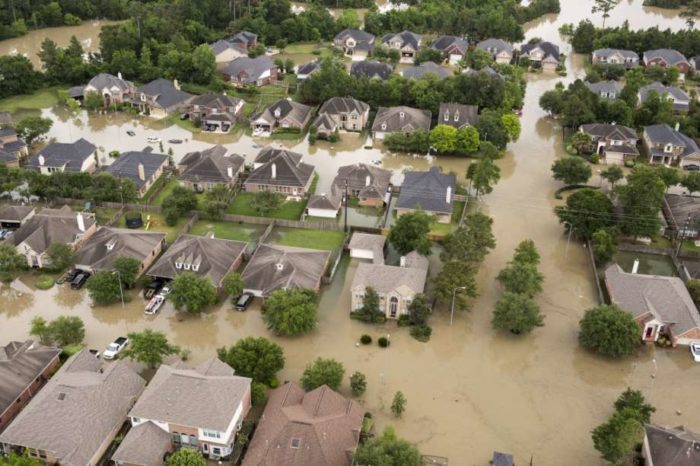 Places To Donate:
Austin Diaster Relief Network: ADRN's Hope Family Thrift Store's receiving dock with be open to receive survivor donations Monday – Saturday, 10AM – 5PM at 1122 E 51st Street from 10-5PM.

New undergarments (all sizes, children and adult) •
New socks (all sizes, children and adult)
Toiletries (ie: shampoo, facewash, soap, toothpaste, toothbrushes, etc.)
New bed pillows and New blankets
Cleanup supplies and Black trash bags
Mops and buckets
Utility knives and Leather work gloves
Inflatable mattresses
Hand sanitizer
Box fans
Clothing is not needed – ADRN will distribute the abundance of previously-donated clothing to survivors

uShip HQ DROP OFF LOCATION (205 E. Riverside Drive Austin TX 78704)

Suggested donations include: non-perishable food (including baby formula and baby/toddler food packets), bottled water, personal hygiene items (including diapers, hygiene items, depends, baby bottles, baby formula), pet food and essentials, insect repellant, hand sanitizer and baby wipes, tools (including shovels, rakes, hoes, chain saws, shop vacs, industrial brooms), work gloves, buckets, large/industrial trash bags, flash lights, batteries, tarps, foam ear plugs, safety glasses
*No clothing or blankets at this time, please

Capitol Home Health: DROP OFF LOCATION Arboretum Area, 9015 Mountain Ridge Drive, Suite 140. Collecting:

baby supplies
dog food
toiletries
cleaning supplies including masks and gloves for mold and mildew clean up
mosquito spray

The Oasis: SUPPLY DROP OFF LOCATION: Drop off daily 11:30-8:00 pm at their Host Stand in the Gift Shop

Bottled Water
Non Perishable Food/Snacks
Paper Towels, Toilet Paper
Diapers
Trash Bags
Work Gloves

Juice Society: DROP OFF LOCATION: until Friday at noon. Collecting:

Water
Canned Foods
Pet Supplies
Any other Dry Goods

Freedman's: DROP OFF LOCATION: until Sunday to take to Rockport & Port Aransas. Collecting:

Baby Diapers
New Socks
Underwear
Cleaning Supplies
Blankets
Feminine Hygiene products
Pet Supplies (Treats, Large Wire Crates, Food)

Independent Brewing Company: DROP OFF LOCATION / SUPPLY DRIVE . August 31st – September 3rd. Bring something from this list below, give it to the bartender, and in return, they will give you an Independence Beer Token redeemable at that moment, or for a later date! (Token is only good for individuals 21+).

Diapers
Baby Food
Toys
Clothes (for all ages and sizes)
Blankets
Canned Food (minimum of 3 cans for token)

Celebration Church Georgetown: DROP OFF LOCATION: 7 days a week from 9 a.m. – 8 p.m. ​in the South Auditorium – Annex to receive donations. Donation List (Please only donate new items and items from this list at this time.):

Immediate needs:
Toothbrush / Toothpaste
Bar Soap
Toilet Paper
Kleenex
Shampoo / Conditioner
Deodorant
Wipes
Canned Goods / Non-perishable Food Items
Feminine Hygiene Products
Blankets
Baby needs:
Diapers
Bottles
Formula
New Baby Blankets
Cleaning Supplies / Tools:
Mold Killer (Concrobium – Lowes / Home Depot)
Shovels
Gloves
Particular Masks
Safety Glasses
5 Gallon Buckets
Flat Shovels
Hammers
Demo Tools
Box Fans
Generators
Tarps
Bug Repellant
Sunscreen
What NOT to Donate
Toys
Clothing
Shoes
Perishable Food
Kitchen Utensils

Lazarus Brewing: They have a truck going to Houston on Sunday. Enjoy $1 off a beer for every item donated.  Currently collecting:

non perishable foods
baby formula
diapers,
travel sized toiletries
Towels
linens
blankets

Live For More Center: 14735 Bratton Lane Suite 120, Austin TX 78728 for a supply run headed to the refugee centers.  Accepting:

diapers
wipes
children's toys
toiletries
books

Lyft Supply Drive: August 31st, 5pm. Eastside Tavern

Non-perishable food items
Baby diapers
New clothes
Baby bottles

Central Texas Food Bank: Is currently working to prepare emergency boxes that will go to the areas where the need is most acute. These boxes consist of things like ready-to-eat food items with pop-tops (things that you don't need cooking facilities or can openers for) along with non-food items too. We wanted to share the following list with you that can be shared with others about our most-needed items right now:

 Non-Food Items:

Large or Small Deodorant
Soap (either bar or liquid)
Shampoo
Paper towels
Paper plates
Plastic cutlery
Wet wipe/baby wipe pack
Ziploc bags

Food Items:

Squeeze Grape and Strawberry Jelly
Creamy Peanut Butter
Black Beans
Rice
Chunk Light Tuna in water
Beef stew – can pop top

Additionally, donations can be brought to our facility, located at 6500 Metropolis Dr, Austin, TX 78744, anytime Monday through Friday between 8am and 5pm to receive a receipt for your donations—no need to make an appointment beforehand! For individuals who would like to drop-off donations for the Food Bank elsewhere, we also have a map of drop-off locations found a little more than half-way down this page.

Banger's Smoke Out Saturday Benefit/DROP OFF LOCATION: 100% of proceeds for meat plates will go to flood relief as well as purchases of Houston based beers. They will be collecting donations to take to Houston including until the event and at the event:

clothes, water, diapers, blankets, flashlights, batteries, gift cards, and cash

SprATX: DROP OFF LOCATION 2400 E. Cesar Chavez

#

316B. 

food donations of powdered milk and canned meat are in high demand (preferred as Pop-tops for easy opening)
Baby items: diapers, wipes, formula, & clothes
Basic toiletries: toothbrushes, toothpaste, deodorant, shampoo, conditioner, feminine products, & hand sanitizer
Ready to eat and packaged foods
Clothes: SOCKS, sweatshirts/sweatpants, & shoes
First aid & medical supplies
Towels, sheets, blankets, & pillows
Pet supplies: dog & cat food, leashes, crates, & beds

Hula Hut 3825 Lake Austin Blvd. All donations will be donated to the Red Cross. Collecting:

Anything is appreciated
canned foods
bottled water
diapers

Native Hostel: DROP OFF LOCATION. 807 E. 4th St. 78702. Through Sunday collecting:

baby diapers, wipes, formula and clothes; basic toiletries: toothbrush, toothpaste, soaps; snack bars, powdered milk, pop top food; clothes: socks, sweatshirts/sweatpants and shoes; First Aid and medical supplies; towels, sheets, blankets and pillows; and pet supplies: dog and cat food, leashes, crates and beds
Help With Pets: 
Austin Pets Alive! Top Current Needs- Martingale Collars, Tarps, Cat Litter – Clumping Preferred

Dog Treats* – Chew Toys/Rawhides, Treat Logs, Peanut Butter and Milk Bones for Kongs for all of our stressed and crated pups!

Paper or Styrafoam Bowls* – For feeding cats.
Kitten and Puppy Formula
Flea + Tick Prevention
Canned Wet Food and Tuna – Now only needed for cats!
Litter Boxes – 12×10″ or smaller
Large Metal Dog Bowls
Large Trash Bags
Updated Cleaning Supplies List – Bleach, paper towels, general purpose cleaner, latex gloves, dish soap, sponges

Travis County Veterinary Hospital: San Antonio Animal Care Services has established an emergency pet shelter at the Joe Freeman Coliseum. Right now they urgently need:

crates of all sizes
dog and cat food
cat litter, and newspaper or butcher paper

Travis Country Veterinary Hospital is accepting those donations on their behalf and sending them to San Antonio.
Monetary Donations:
Donate Blood:
Blood Drives 

Thursday, August 31- 2:00-6:00pm, GTT 1835 Kramer Ln Austin, TX 78757
Tuesday, Sept. 19- 5:30-8:00pm, College of Health Care Professionals- 6330 East US HWY 20 Suite 180 Austin, TX 78723
We Are Blood Center-Sun 10-2p, M- 8-5p, Tues- 8-6p, Wed 8-5p, Thur- 8-6p, Fri 8-5p, Sat 8-3p, 4300 N. Lamar Blvd. Austin, Tx 78756
Shop For A Cause:
YETI: Friday, September 1st – 100% of purchases from their Flagship store & online store will go to
Eating For A Cause:
Batch Craft Beer & Kolaches: hosting a Hurricane Harvey Relief Fundraiser benefiting the Hurricane Harvey Relief Fund on Saturday, September 2 beginning at 6:00 p.m. Batch will be offering a special "Hatch Recovery Kolache" made with Micklethwait's Craft Meats' pulled pork shoulder, hatch green chili, and cheese; and a special keg of Yellow Rose IPA from Lone Pint Brewery in Houston. All proceeds from this special keg and kolache will be donated directly to the Red Cross. There will also be music by Cotton Mather, Darin Murphy, Noah and the Megafauna, Phil Hurly, and more. Additionally there will be 5-minute $5 portraits by local artist, Laura Lit.
Eater Austin has put together this amazing list of places around town to EAT FOR A CAUSE
Photo: Brett Coomer, Houston Chronicle
Written by Kristy Owen and originally featured on 365ThingsAustin.com