San Antonio, rich with culture and history, is celebrating it's tricentennial this year! We're home to the Alamo, where the Texas Revolution took place 1836, which was also the first UNESCO World Heritage Site to be named in Texas. 
Not to brag, but you can find the best Tex-Mex right here in San Antonio. You can find it everywhere, including all along the infamous River Walk. Join one of our San Antonio Tours to experience and learn more about our great city!
Everything is bigger in Texas, and better in San Antonio
Take a Tour
 Check out our calendar below.
Historic San Antonio Tour
On our Historic San Antonio Tour, start in the heartbeat of the city at the infamous Alamo. Learn about the Texas Revolution and how Mexican and Spanish culture shaped our beautiful city. We'll also take a stroll down the famous River Walk, and share stories of Texas legends.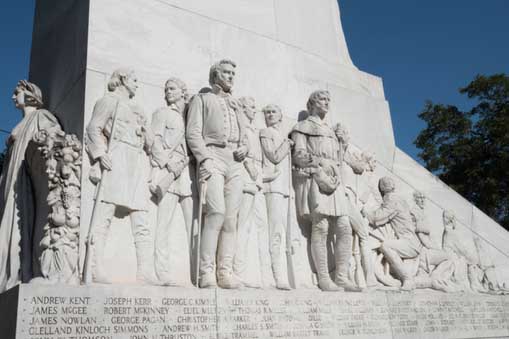 Calendar
No reservations required! Just show up at the meeting point and one of our Tipster Tour guides (in Tipster tees!) will be there to greet you. 
We schedule walking tours two weeks in advance. If you have questions about future dates or would like to book a private group tour of 6+ please email us. 
January

2019

Mon
Tue
Wed
Thu
Fri
Sat
Sun

19

Historic San Antonio Tour

•

26

Historic San Antonio Tour

•
Got Questions?
We've put together a list of Frequently Asked Questions (FAQs) to help you prepare for your walk.