Denver, the capital of Colorado, is home to over 700,000 people and is growing every month! Denver is the highest major city in America. We're not talking about marijuana, which is legal here, but about our elevation! 
Nicknamed The Mile High City, Denver sits exactly 1 mile above sea level. There are a few markers hidden throughout the city pinpointing exact locations where we reach the mile height, or 5,280 feet in elevation.
With a 140 mile panoramic view of snow-peaked mountains who wouldn't want to visit this incredible city?
Denver Brewery Tour & Art Walk
Explore Denver's exploding craft beer scene in the hippest part of town, The RiNo Art District. With a slogan of "Keep RiNo Wild" our Denver Brewery Tour & Art Walk will be an unforgettable adventure – guaranteed!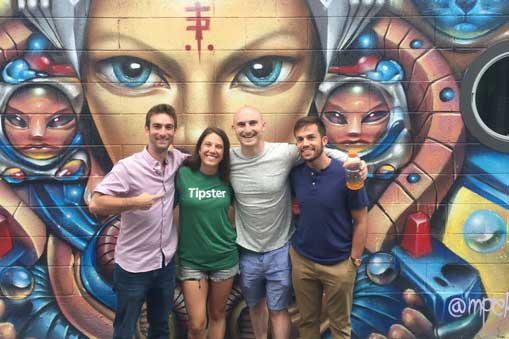 Group tours available upon request. Email Kelly at Kelly@TipsterTours.com
Got Questions?
We've put together a list of Frequently Asked Questions (FAQs) to help you prepare for your walk.