Free Boston Walking Tours
Walking again spring 2019!

Shippin' up to Boston! Welcome to the capital of Massachusetts and one of the oldest cities in the US. Founded in 1630 this iconic city is chock-full of history! Take a dive (not literally) in the harbor where the Boston Tea Party took place.
Or, pop into a cozy pub for some real New England clam "chowda." Being the heartbeat of New England, we know that you'll have a wicked good time here!
With four unique seasons, there's so much to explore any time of year.
Historic Boston Walking Tour
Walking again spring 2019!
Take a stroll with us on our Historic Boston Walking Tour. Go back in history as we follow Boston's Freedom Trail, and receive great recommendations on where to grab a bite and clink beers after.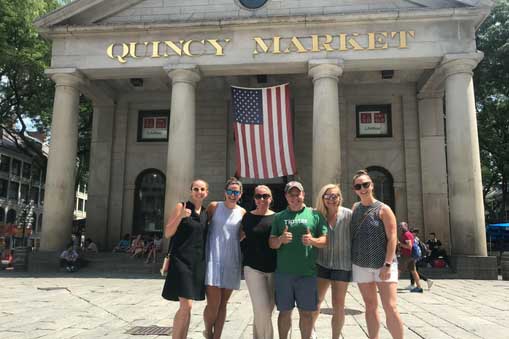 Group tours available upon request. Email Kelly at Kelly@TipsterTours.com
Got Questions?
We've put together a list of Frequently Asked Questions (FAQs) to help you prepare for your walk.