25 Things To Do With Kids In Austin Texas
There are so many fun things to do with kids in Austin Texas. From all of our green space and parks to our fun and educational museums there is something for every kid (and adult) here! We've broken down some of our favorites for you into outdoor and indoor activities. You can easily find an option or more that works for you! 
Outdoor Things To Do With Kids In Austin Texas
Here in Austin we love being outside pretty much all year long. Here are the first 15 things to do with kids in Austin Texas. And if you're ballin' on a budget we've got you covered with some free and low-cost fun!
2100 Barton Springs Rd, Austin, TX 78746
In the heart of Downtown Austin, this 350 acre park, has a playground, the Zephyr Train, and some beautiful walking trails. Zilker park is also home to Barton Springs pool, which is a spring fed pool that remains 68-71 degrees year round. They also have a small free museum in the front of the bathhouse, definitely worth bringing the kids into.  FYI – the Zilker Zepher Train is cash only, but is so much fun for the little ones!

2389 Stratford Dr, Austin, TX 78746
This hidden gem has been connecting children to nature in a meaningful way since 1960 in the heart of Austin's beloved Zilker Park.  The Austin Nature & Science center provides hands-on educational exhibits and recreation for children of all ages.There's a Dino Pit Fossil Dig, rescue animals, walking trails, and so much room for kids to run around and explore the natural environment of Austin. Whether you're an Austin local or just visiting Austin be sure to check them out. Bonus: it's free admission!
3505 W 35th St, Austin TX 78703
5-10 minutes North of Downtown Austin, this sweet Austin city park has a ton of walking trails and an added bonus of roaming peacocks. This park is a registered historic landmark with 21 acres of protected wildlife.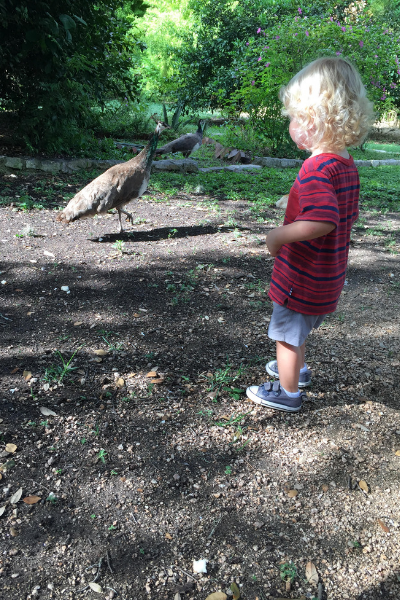 10808 Rawhide Trail, Austin, TX 78736
We have a zoo here in Austin? YES, we do! It's about 20 minutes outside of downtown. In Austin fashion, it's a rescue zoo, all of the animals are rehabbing. It's small but cute, has a train, and will keep your kiddos entertained for hours.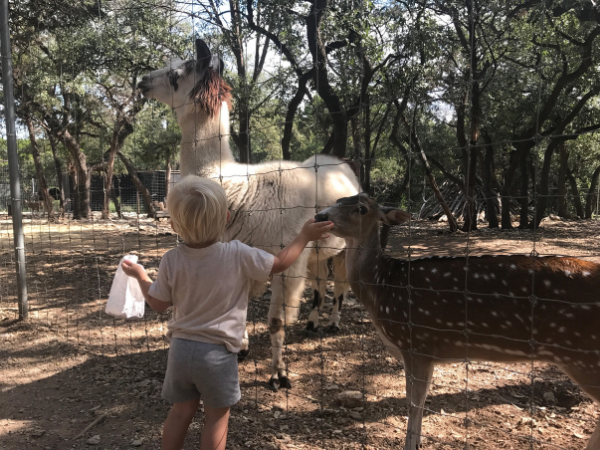 Interactive map provided by freefuninaustin.com
Out of all of the things to do with kids in Austin Texas, this has to be one of the best. Splash Pads are essentially the modern day kids activity that we used to call running through a sprinkler. They are all the rage, especially in the warmer Austin summer months and often they are free. We have them all over Austin, so plan a few stops out as you go about your day!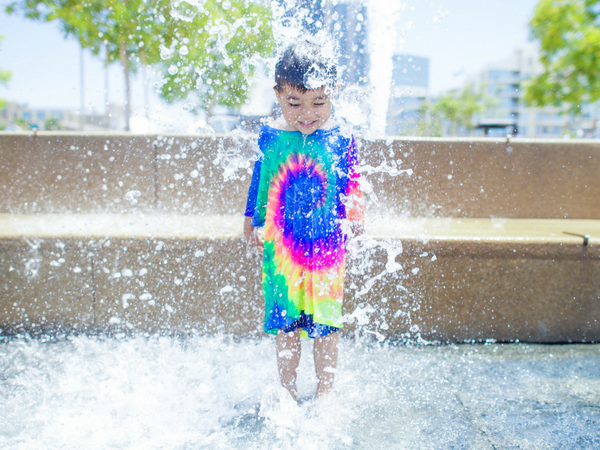 14529 Pocohontas Trail Suite A, Leander, TX 78641
A FLOATING WATER PARK! Locally owned and operated, this adventure park has everything from balance beams to monkey bars to an adventure island. The park is on Austin's gem, Lake Travis, and they even offer lodging on-site for those whose children literally won't leave. Out of all of the fun things to do in Austin Texas, we would say this one is a no-brainer. Please note, children must be at least 7 years old and 45" in height to enter the water course.
Let's keep the list of things to do with kids in Austin Texas going and give you another top-notch nature activity! Austin has several greenbelts, aka hiking trails, but the Barton Creek greenbelt is the most loved and popular with Austinites. Just shy of 13 miles of trails with 7 different entrances: the greenbelt is where you'll mind many locals and their pups swimming (when the water levels are high enough) rock climbing (climb at your own risk), mountain biking, and walking.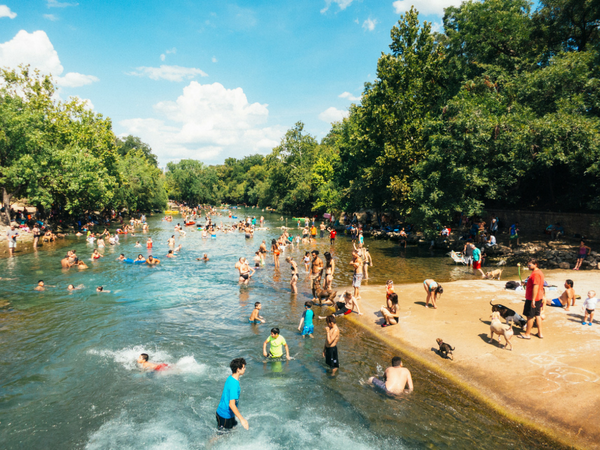 1207 Barton Springs Rd, Austin, TX 78704
Austin's favorite mini golf course since 1948, is an 18-hole course built for all ages. You'll find a GIANT Peter Pan and T-Rex as well as a lot of other surprises. They feature an East and West course and we would recommend trying out both. Please note they are cash only. Bonus for the parents: Peter Pan is BYOB.
Meet at the Texas State Capitol, inside the gates, close to Capitol Building (not the street).
Check tour page for dates and times. Traveling with tweens or older? We would definitely recommend hopping on our Downtown Austin Tour. Learn the history of Austin, experience our unique TexMex culture, and leave with local tidbits on what else to check out in the city. We also offer a few other tours, so be sure to check out our Austin Tours page for more info!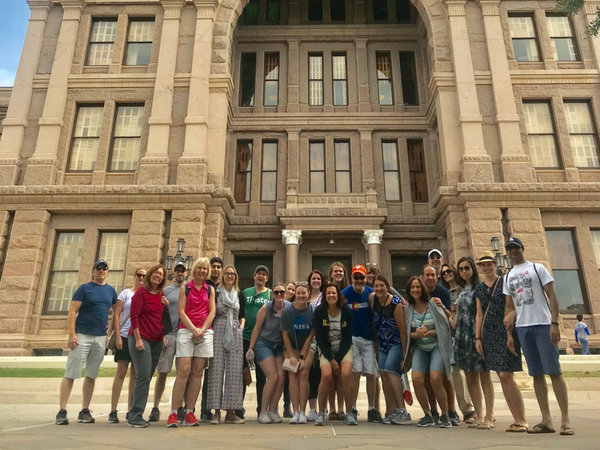 2206 William Barton Dr, Austin, TX 78704
The Zilker Hillside Theatre is a beautiful outdoor venue in Zilker Park. Bring the whole family for one of their family-friendly shows. Arrive early so you can claim a spot in the grass and pack a little picnic. No alcohol and make sure to check their Facebook page if there is any inclement weather. Although this summer is coming to a close, keep The Zilker Hillside Theater on your radar for next year!
11.

South Congress
South Congress, Austin, TX 78704
Next on our list is a super cool, kid-friend, walkable area. South Congress, or as the locals call it, SoCo, is home to many great restaurants and local shops. Keeping Austin weird- you'll find many vintage and authentic Austin shops. Be sure to check out the famous Allen's boots. Bonus: they sell kids boots! Don't forget to grab an ice cream cone at local favorite Amy's Ice Creams (Pro tip: try the Mexican Vanilla) and be sure to snap a picture at the famous I love you so much mural outside of Jo's coffee.  Check out our sweet friends from local Mom blog Love Child below.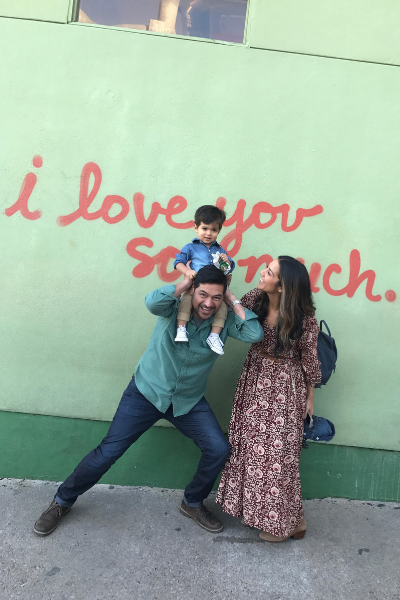 12. Texas State Capitol Grounds
1100 Congress Ave, Austin, TX 78701
Super touristy but so worth checking out! The grounds and inside of the Capitol are equally as beautiful. We also start our Downtown Austin Tipster Tour in front of the Capitol. Pro-tip: Go visit inside the Capitol on one of their free tours and then join our tour to see the grounds and explore more of downtown with us.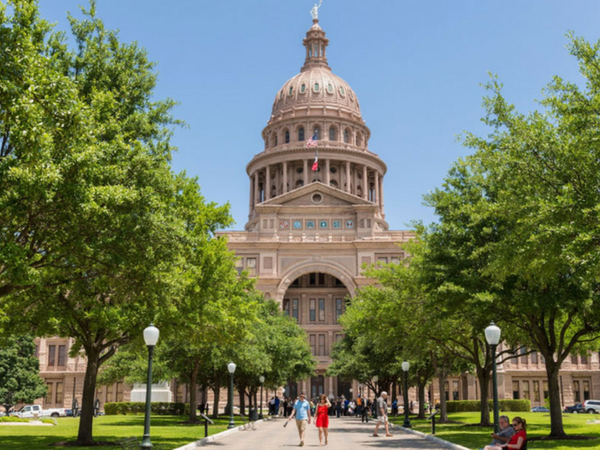 11410 Century Oaks Terrace, Austin, TX 78758-8694
Just 20 minutes north of downtown The Domain is simply an awesome outdoor shopping and entertainment district. If you forgot something for your trip (if you're vacationing here), or you have a bunch of free time, there are lots of restaurants and stores worth exploring.
400 N. Liberty Avenue, New Braunfels, Texas 78130
With so many different attractions, this water park really does have it all. Take the plunge down water slides, or float down the lazy river. Your kids will have a blast here and we know you will, too! The parks are open daily in the summer and on the weekends during the spring and fall.
15. Local Farms
Our last outdoor activity for things to do with kids in Austin Texas has to be visiting local farms in the area. Austin is a foodie city and we share our love for food with the kiddos too! Visiting local farms is a fun time, specially during the fall! Visit with pigs, chickens, goats, and other farm life. Some of the farms teach kids about the importance of local produce, too.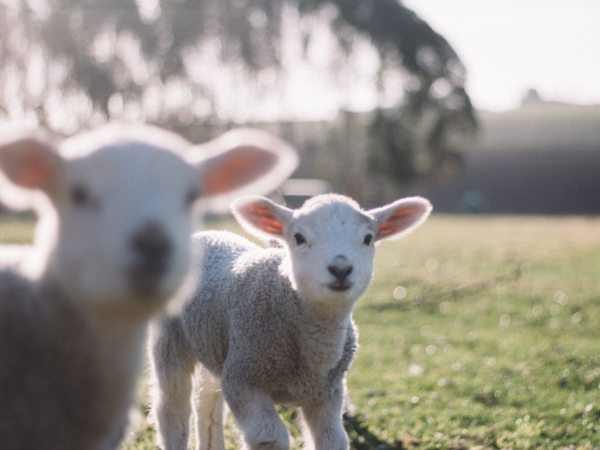 Indoor Things To Do With Kids in Austin Texas
Let's keep the list going! Our last 10 things to do in Austin Texas all revolve around the great indoors. Maybe it's a rainy day or maybe you just can't take the Austin heat. Either way, these options are great for a little indoor adventure!
1830 Simond Ave, Austin, TX 78723
First on our indoor list of things to do with kids in Austin Texas is crazy fun. Just 15 minutes northeast from downtown Austin. It's an awesome children's museum and great for all ages. As they put it themselves "where science and families play side by side" with targeted activities from newborns to age 12. They open daily at 10AM. Look how much fun our tour guide Kelly is having with her sweet nephew!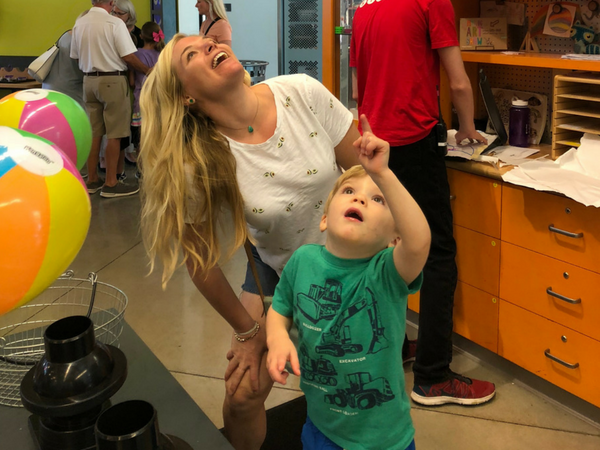 603 North Lamar Blvd, Austin, TX 78703
BookPeople is an Austin local and loved Book store. They have a large section dedicated to children and young adult books, free storytime and music class at 10:30AM Tuesdays and Wednesdays. Forgot to pack a snack bag? No worries, BookPeople has a cafe with delicious snacks and coffee for you!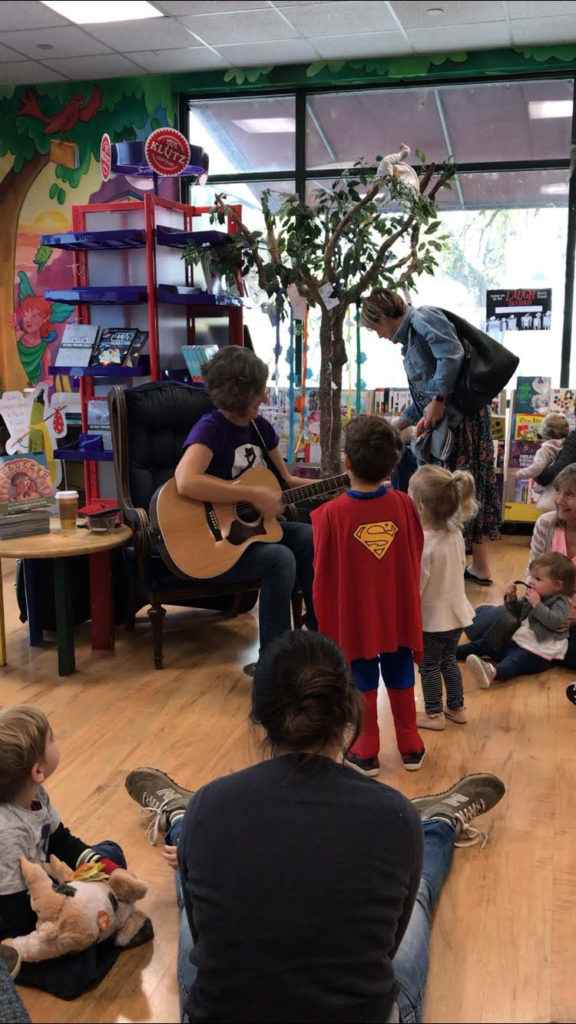 1800 Congress Ave, Austin, TX 78701
The name speaks for itself. This beautiful museum is a great place to let the kids run around and learn about Texas history no matter their age. Bonus: free admission for ages 3 and under. We definitely recommend checking out their events page. There are a lot of fun events geared towards kids including storytime, movie nights, and the Little Texan program!
13801 Mopac Expy, Austin, TX 78727
6405 South IH-35, Austin, TX 78744
This might be top of the list for super fun things to do with kids in Austin Texas. What kid (or adult) doesn't love to jump? Jumpoline Park is family fun jump center with innovative trampolines and an inclusive environment regardless of age or gender. They also have themed events including a teen disco night!
1701 W Ben White Blvd, Austin, TX 78704
The largest laser tag arena in Texas resides in the Capital city. Check out Blazer Tags epic arcade, the Austin Sky trail a 20ft ropes course (must be 48 inches or taller), and their (something something) lazer tag room (ages 7 and up). This spot is great for the older kids looking for an action packed day full of adventure.
The Austinites claim Alamo Drafthouse, lovingly known by locals as "Alamo", to be the best movie theater in the world. What makes this movie theater better than the rest? Their creative and fun events, food and beverage- that's right, they have a full blown beer, wine and cocktail menu, and their own curated movie trailers. Alamo offers a variety of family friendly events and movies, welcoming all age groups. Check out upcoming events under their Alamo Family page.
202 S Lamar Blvd, Austin, TX 78704
There are so many reasons why we love this theatre, but the top reason is that they have a Family Series where the shows designed with kids in mind. ZACH Theatre also has a $20 Student Rush tickets available one hour before curtain. All you need is your student ID (1 per ID).
713 Congress Ave, Austin, TX 78701
Another incredible theatre has made our list of things to do with kids in Austin Texas. The Paramount is a staple in Austin! In 2015 they celebrated their centennial anniversary! Legends such as Houdini and Katharine Hepburn have graced the stage. Today you'll find musical acts, inspirational speakers, comedians, film, and more! The Paramount also offers summer camps and classes for kids.
701 W. Riverside Dr, Austin, TX 78704
Not only can you enjoy premium entertainment, but you can also get one of the best views of the city at The Long Center! Year-long you can purchase tickets to a wide variety of shows, and during the summer months you can most likely catch an outdoor show overlooking the beautiful Austin skyline.
6001 W Parmer Lane, #430 Austin, Texas 78727
Finally, last on our list, but not least, is Austin Ninja! You've probably seen the popular TV show American Ninja Warrior by now. If not, step into Ausin Ninjas and see why the popular tv show has taken America by storm. This gym was created for kids to play, train, and enjoy an American Ninja Warrior obstacle course. For Ages 5 and up the gym offers classes, camps, trainings and has an open gym if you're looking to pop in.
Looks like your Austin visit is going to be jam-packed with fun and adventure! In the comments below let us know what some of your favorite things to do with kids in Austin Texas are. Did you enjoy any of these suggestions, or do you have a few to add? We'd love to hear it either way!